Thales탈레스만의 차별성_Encrypt Everything
Data Protection Portfolio for Encrypt Everything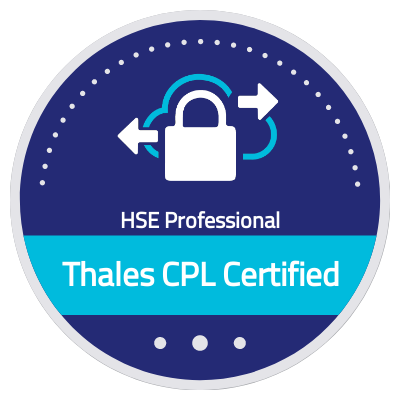 The Market Leading Data Encryption Products
in Support of your Data Security Strategy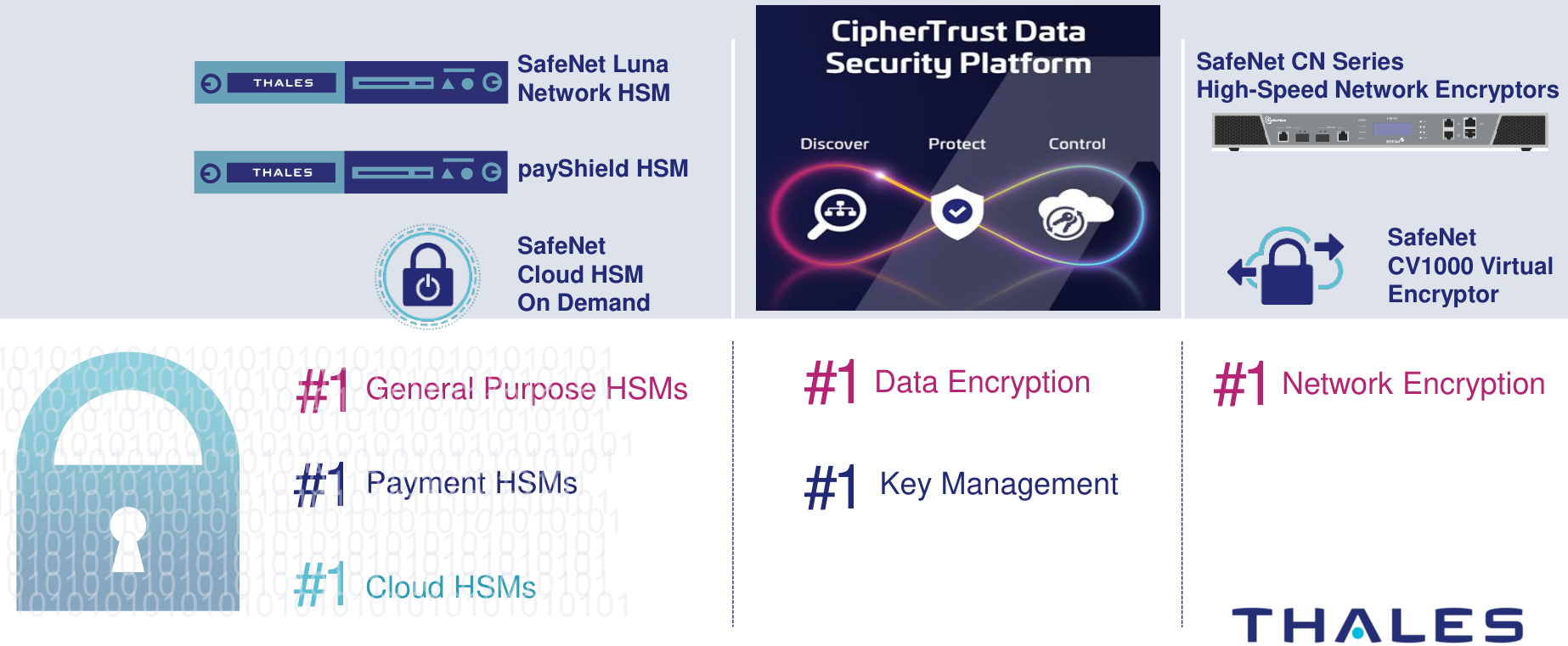 ◇탈레스 고속 암호기(HSE)

미래의 양자 공격으로부터 고객 데이터를 보호하고 기존 암호화 인프라에서 여러 양자 내성 알고리즘을 원활하게 구현할 수 있도록 지원하는 양자 내성 네트워크 암호화 솔루션을 제공합니다.
HSE는 키 생성 시 양자 엔트로피를 사용할 수 있는 기능을 제공하며, 현재 ETSI 양자 키 분배(QKD, Quantum Key Distribution) 인터페이스를 제공합니다.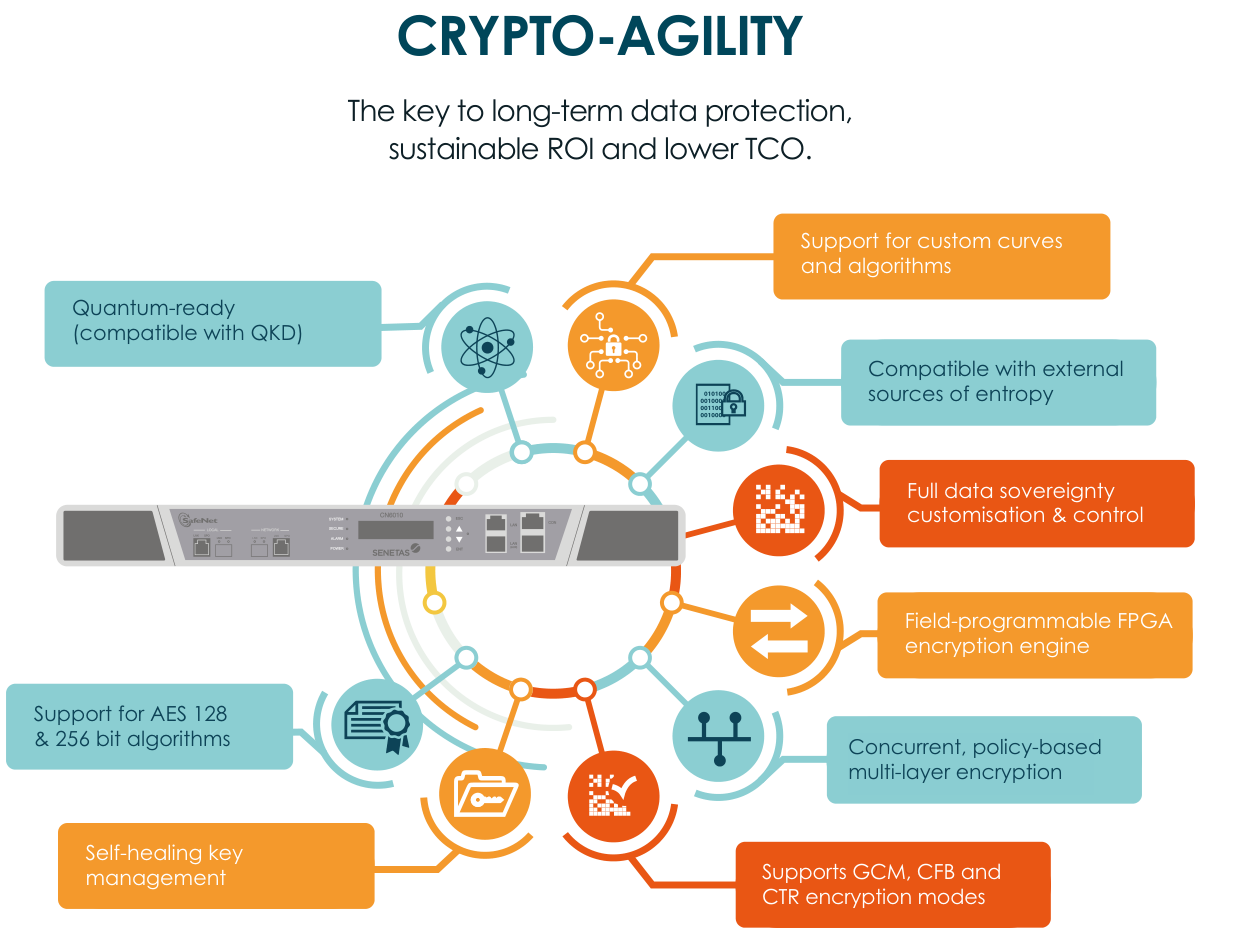 ◇ Thales HSE (High Speed Encryption)
Thales HSE solutions leverage Network Independent Encryption to support the primary network protocols – Ethernet (Layer 2), Internet (Layer 3), and Transport (Layer 4) used in today's mixed network environments.

CN series HW Encryptor (FPGA Encryption engine: 10Mbps - 100Gbps)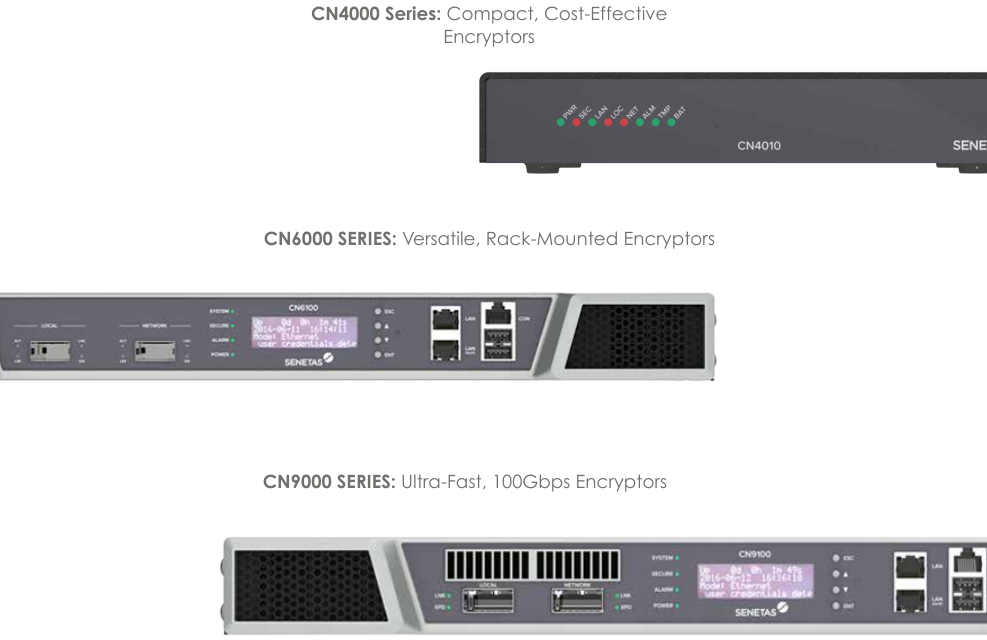 Uncompromising performance: Using bump-in-the-wire data encryption technology, HSE solutions are virtually transparent to the network, meaning near-zero latency and data overheads. Unlike other solutions there is no need for customers to increase network bandwidth.
Supports all common line speeds: From100 Mbps to 1Gbps and 10 Gbps to 100 Gbps including multi-port 4x 1Gbps to 4x 10 Gbps configurations.
Quantum-ready: As we enter the quantum computing era HSE solutions are ready to meet a new set of challenges.
Compatible with NIST preferred quantum-resistant algorithms HSE hardware also supports quantum random number generation and quantum key distribution for long-term, post-quantum data security.
Supports all network topologies: Architectures from point-to-point to multi-point to multi-point, hub and spoke to fully meshed network architectures.
CV Series of virtualised encryption solutions for virtual customer premises equipment (CPE) and wide area networks; providing the same agility as the networks it protects.
Scalable to thousands of end-points, the CV1000 is a software application of the trusted high-assurance CypherNET CN Series hardware encryption appliances. The CV1000 delivers cost-effective policy-based multi-Layer data protection at up to 15Gbps.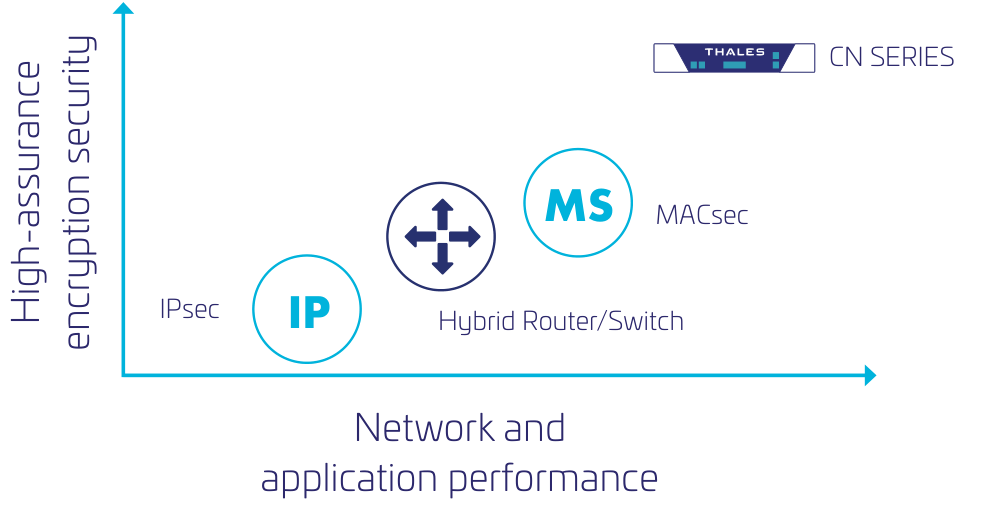 ◇ Thales CV1000 Virtualized High Speed Encryptor
탈레스 CV1000(CV1000)은 물리적 또는 가상의 엔드포인트 간에 데이터를 안전하게 전송할 수 있는 하이퍼바이저(또는 소프트웨어) 기반 암호화기입니다.
이동 중인 데이터가 지속적으로 공격을 받음에 따라 CV1000은 데이터 센터와 본사 간의 네트워크 트래픽에서 사내든 클라우드에서든 백업 및 재해 복구 사이트에 이르기까지 '모든 곳에서 암호화'할 수 있는 단일 플랫폼을 고객에게 제공합니다.
CV1000은 IT 및 데이터 네트워크 관리자가 변화하는 비즈니스 요구사항에 대응하고, 대처 능력에 대한 증가하는 요구사항을 충족하며, 확장 및 가상화된 WAN 전반에 걸쳐 네트워크 에지에 이르기까지 데이터 보호 기능을 제공합니다.
가상화된 암호화 어플라이언스를 사용하면 원격으로 네트워크 암호화를 확장하여 증가하는 용량 요구를 충족하거나 여러 네트워크에서 정책을 신속하게 변경하는 동시에 추가 랙 공간에 대한 비용을 절감할 수 있습니다.
CV1000은 전송 독립 모드를 제공하는 최초의 고속 암호기이며, 이는 네트워크 계층 독립(레이어 2, 레이어 3, 레이어 4) 및 프로토콜에 구애받지 않음을 의미합니다. CV1000은 계층 3을 지원하여 네트워크 운영자에게 중요한 데이터를 보호하기 위해 TCP/IP 라우팅을 사용하는 더 많은 구성 옵션을 제공합니다. CV1000은 소프트웨어로 제어되기 때문에 네트워크 아키텍처에서 유연성과 대응성이 향상될 뿐만 아니라 네트워크 규모를 신속하게 확장할 수 있습니다. CV1000은 또한 양자 저항 알고리즘(QRA)을 지원하며, 이는 미래의 양자 위협에 대비하여 오늘날 모든 조직의 가장 민감하고 수명이 긴 데이터를 장기적으로 보호하는 데 필수입니다.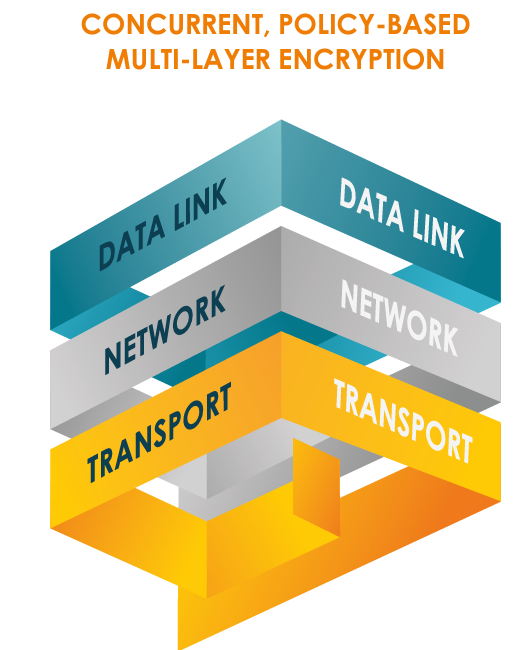 • Network Independent Encryption
TIM(Transport Independent Mode) 으로 암호 설정된 경우 Thales High Speed Encrytpor는 종단 간 네트워크 Layer 2-4를 동시에 암호화하는 전례 없는 암호화 기능을 제공합니다. 이는 최종 사용자에게 오버헤드를 최소화하고 연결 및 확장성과 관련된 최신 네트워크 이니셔티브를 지원하는 튜닝이 불필요한 암호화 경험을 제공합니다.

• Quantum Safe Security
양자 안전 알고리즘을 위한 NIST 최종 명단이 선정되면 네트워크 및 보안 관리자는 양자 안전 솔루션을 즉시 적용 및 배포할 수 있습니다. 제안된 양자 안전 알고리듬과 함께 NIST 승인 및 인증된 알고리듬을 사용하는 하이브리드 접근 방식은 양자 안전 아키텍처를 구현하기 위한 턴키 솔루션을 제공한다.

• Built-in Crypto Agile
Thales High Speed Encryption(HSE)은 기본 암호화 아키텍처를 업데이트 및 수정하여 최신 기술 요구 사항을 충족하고 새로운 보안 위험을 완화할 수 있는 기능을 제공합니다. 유연한 아키텍처는 AES s-box 수정, 양자 안전 알고리즘, 자체 엔트로피 가져오기, 자체 곡선 기능 설계와 같은 현재 고급 기능과 성능 저하 없이 장기 재프로그래밍 가능성을 지원합니다.
Use cases ….., CV1000 Virtualized High Speed Encryptor
East-West encryption inside a data center

North-south encryption in/out of data center

SD-WAN environments

Cloud gateway: Intra cloud – VPC to VPC, Inter cloud – Azure to AWS, Branch to cloud

Other….